Wix Installation Guide
Installing Power Store Locator on Wix couldn't be easier. You only need to do this once.
First Click here to get your embed code, highlight it and copy it to your clipboard.
1. Now, ensure you are logged into your Wix account, then visit this page to add the HTML iFrame/Embed App to your Wix site: http://www.wix.com/app-market/html-iframe-embed/overview.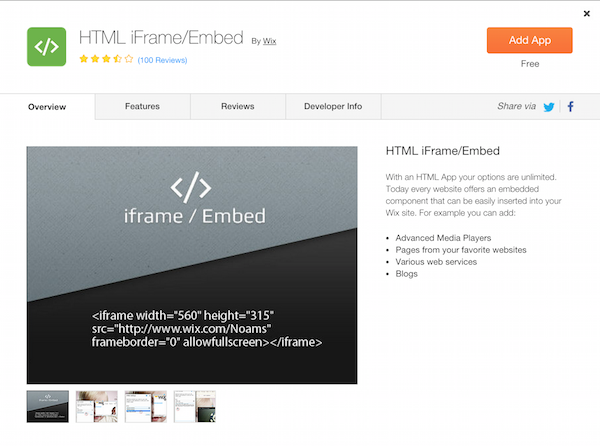 2. Click 'Add' then 'Apps'...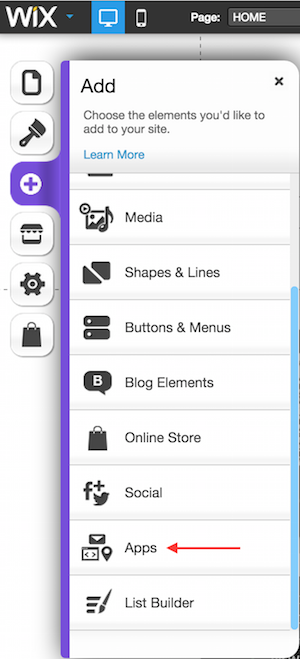 3. .. and select 'HTML'.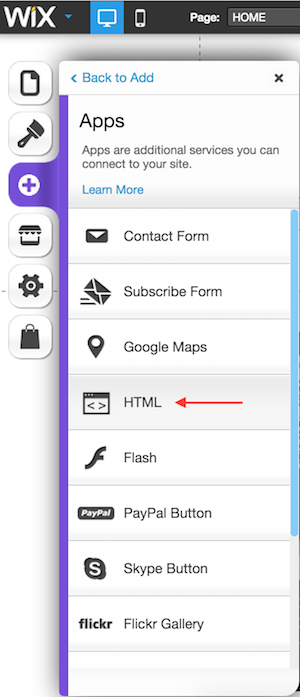 3. Resize the grey box containing the HTML element until it is the width and height that you require for your Store Locator.
4. Click on the HTML element and select 'Settings'.
5. Change the 'Mode' drop down list to 'HTML code'.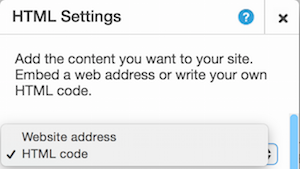 6. Paste the embed code from the first step into the box as shown and click 'Update'.